Detection of disastrous weather, like wind shear and downburst, is significant for

aeronautics security and meteorological support. The coherent Doppler Lidar detection technology is used by SEAGLET Ltd. to observe the low altitude wind profile and the three-dimensional wind field.
WindPrint
TM
Wind Dopplor Lidar
can detect and identify wind shear and wake vorte
x to ensure the aviation security.
CASE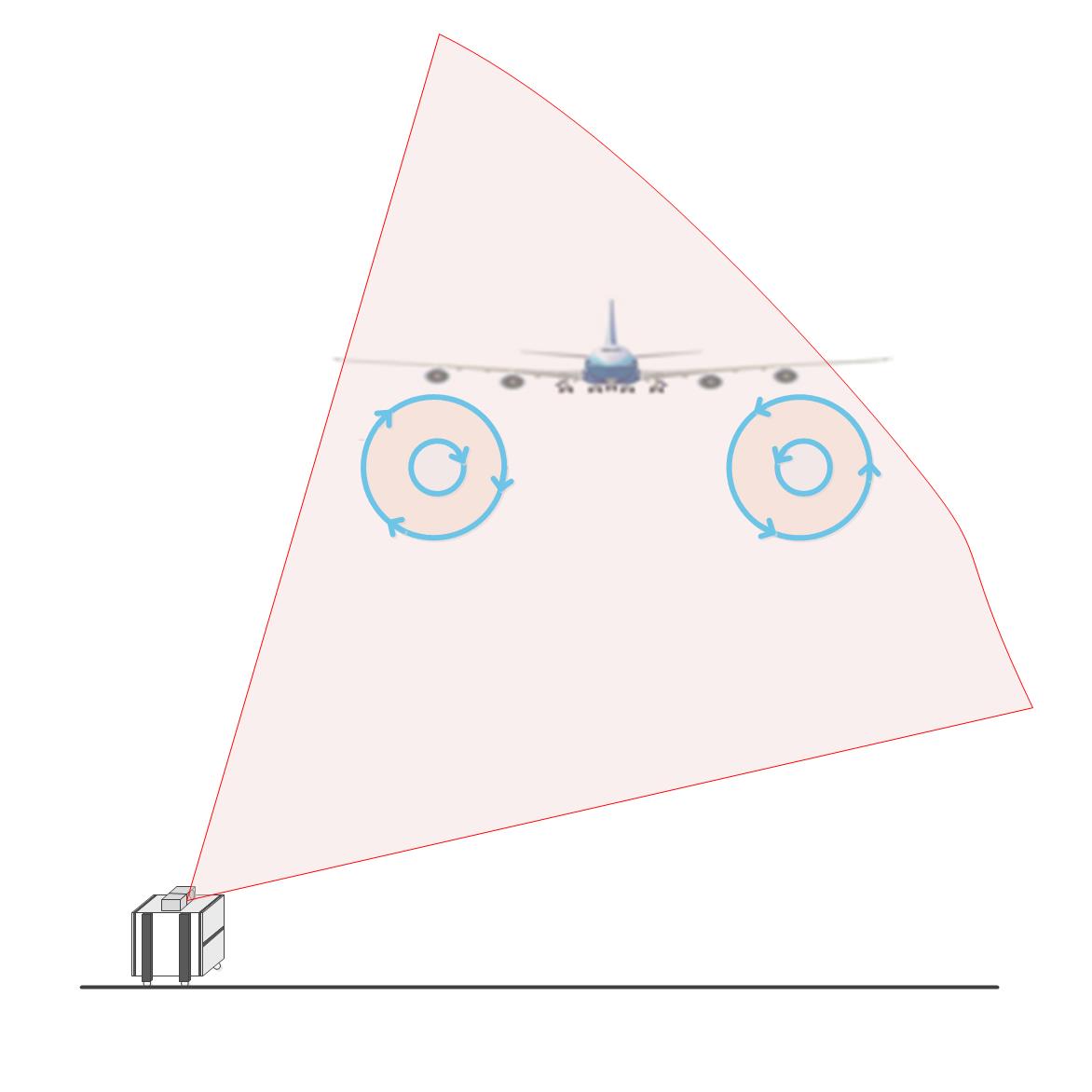 Wake vortices are large rolling air masses generated by aircraft as a consequence of lift. They can